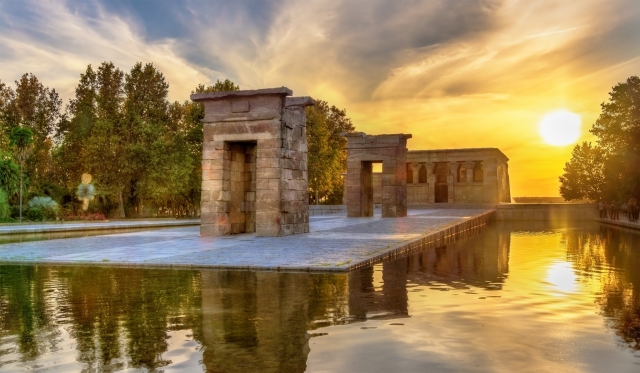 Sunset at the Temple of Debod
02/12/16 - Published by Only YOU
This Egyptian temple is one of Madrid's great hidden treasures. It was donated to Spain by Egypt in appreciation for Spain's help saving the Temple of Nubia. The temple was brought to Madrid and, after a difficult reconstruction period (the plans were not very good and some stones were lost when it was dismantled and rebuilt), it was ready to be seen and enjoyed by the people of Madrid and other visitors. This is the best spot for viewing sunset in the city, with the Guadarrama mountains as a backdrop.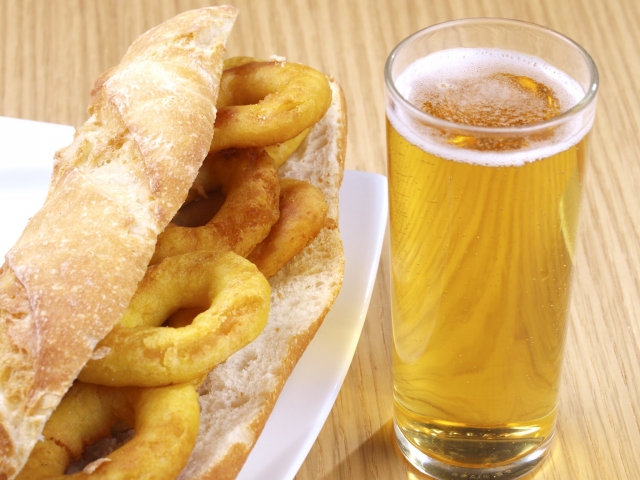 Bocata de Calamares
02/12/16 - Published by Only YOU
There's nothing that says Madrid like a squid roll! There are endless bars around the square serving this tasty, traditional treat. And there isn't a beach in sight! A good squid roll washed down by a glass of beer is a simple pleasure that hits the spot at any time of day. Pick your favourite type of bread... wide, narrow, a 'mollete' or a baguette. It doesn't matter that you want sauce, fries or salad. There's something to please everyone. We recommend you visit the legendary bar El Brillante for a real, classic 'bocata'. It's right opposite the Atocha railway station.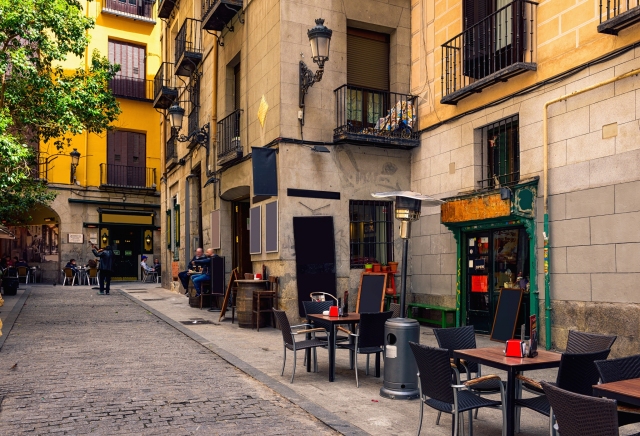 Madrid de los Austrias
02/12/16 - Published by Only YOU
Palaces, monasteries, Baroque churches, and endless charming nooks and crannies. Madrid's most historical neighbourhood, right in the centre, is a marvellous place to wander about. Take your time and look up often to appreciate its grand buildings and the typical architectural style of the Habsburg Period in Spain. You simply must visit the famous Cava Baja restaurants for some tasty food or an aperitif in one of the typical taverns in La Latina quarter. Century-old shops and craft workshops add colour to these captivating streets.